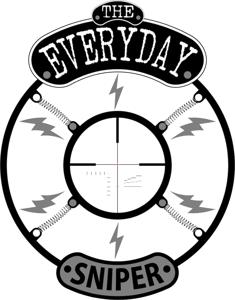 The Everyday Sniper Podcast: Accuracy International Scott Siegmund
01.21.2021 - By The Everyday Sniper
The Everyday Sniper Podcast: Accuracy International Scott Siegmund 
Today on the Everyday Sniper Podcast we have Scott Siegmund of Accuracy International.  This week AI announced the New AI ATX Competition rifle.  
We were out at the range and talked about the ATX rifle and how it grew out of the Accuracy International AT/AX generations.  It's a great conversation.
The rifles are simply amazing to shoot, I loved every round.  Once you realize you can tune the rifle , the recoil is in in a straight and hardly there.  They just sit, and reply.
Thanks to all the Team AI Guys that came out, Matt, Rhett, and JR it was a ton of fun, hanging out, shooting, hitting stuff, including the house cat at 900 yards.   (Steel, not real) Safe trip home.
Thanks for listening thanks, for sharing and thanks for being a part of the Everyday Sniper.