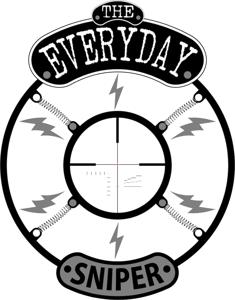 The Everyday Sniper Podcast: Iron Bridle South CR2 Class 
Hey wanted to drop a podcast before I finish the year out. Had a great class with the CR2 Crew in South Texas.  So with everyone together we wanted to knock out a podcast.  
Chris Roberts and John Carughi AKA the Weapon Snatcher 
Last week we went to the the Precision Rifle Expo in Blakely GA.  So while I was there I got to sample the new Zeiss LRP scope. In fact, I have one in my possession.  Then we spent an extra day with Theis with Hoplite Arms shooting their new rifle out to 2300+ Yards.  The rifle is absolutely amazing.   However the night before we had an Awesome dinner with the Squirrel Mafia.  
Then we took a direct flight to Texas to meet with Chris Rance and Chris Roberts and the CR2 crew at Iron Bridle.   But the big surprise came from a Student in the class.
If you remember the Seattle riots, the executive security officer who took the M4s from the Antifa rioters is here, Weapon Snatcher, yep that guy. USMC guys from 1/3, he is in the class, so we invited him on the podcast.
The topics covered: 
CR2 Training Schedule for 2022 
Precision Rifle Expo 
Zeiss LRP 5-25x 
Hoplite Arms 
Game Changers 
Weapon Snatcher Stuff 
Anyway, I appreciate you sticking by the podcast even though the episodes are few and far between right now.  However I am seeing the exact end of my tunnel and plan on dropping a new format and new episodes very soon.
Anyway thanks for listening, thanks for sharing and enjoy the good time.  We did... 
Lowlight