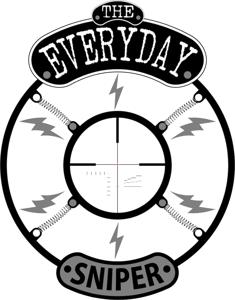 The Everyday Sniper Podcast: Knowledge Bomb Edition, Joel Russo Terminus Actions
01.14.2022 - By The Everyday Sniper
The Everyday Sniper Podcast: Knowledge Bomb Edition, Joel Russo Terminus Actions 
Actions ! 
I put the word out and you all responded, we want to talk about actions out there. Like Custom Actions, pros, cons, where are we going, the question was actions.  So I reached out to Joel Russo of Terminus Actions as in my opinion it's one of the most modern actions we have available. 
Terminus Actions are switch caliber capable and offer standard configurations. But more importantly, we want to talk about the "why", why does Joel do the things he does. 
I mean common on man, we hand torque barrels on today. 
So Joel and I engage in a nice conversation about the Terminus Actions and how they change the game for the end-user. 
#snipershide #everdaysniperpodcast #terminusactions #practicalmarksmanship 
Thanks to Joel Russo for coming on the Everyday Sniper Podcast, thanks to all the listeners, and commenters we have.
Cheers, 
Lowlight 
Sniper's Hide