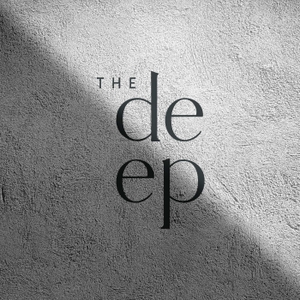 The Extreme Activist
08.03.2020 - By The Deep
Do you recycle? Turn off the tap when you brush your teeth? Maybe you even stopped eating meat to save the planet. What if I said someone is dumpster diving, eating road kill and only has 44 possessions to help save the world? Would it inspire you or freak you out. Rob Greenfield was just like us, but now he is the environmental guru. Rob has dedicated his life to extreme activism and to teach humans how to be better.
Find out more about Rob on his website robgreenfield.org.
Follow Rob on Youtube, Facebook, Instagram and Twitter.
Credits:
•Joanne Helder - Audio Producer
•Caleb Jacobs - Sound and Music
•AJ Davis - Comms Manager
Please DM us your thoughts and burning questions to @whatsthedeep or head to zoemarshall.com/thedeep.
The Deep is a place for you. If you love it please subscribe and leave us a rating or comment if that tickles your fancy.
The Deep acknowledge the Traditional Custodians of the land on which we work and live, and recognise their continuing connection to land, water and community. We pay respect to Elders past, present and emerging.