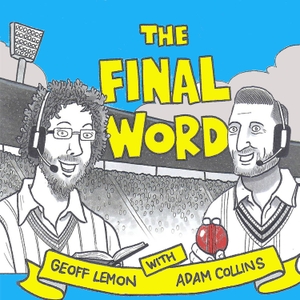 The Final Word Cricket Podcast
By Bad Producer Productions
What's The Final Word Cricket Podcast about?
Cricket for everyone - your friendly guide to the world's weirdest sport. Geoff Lemon and Adam Collins combine deep analysis with irreverence and political nous as they follow the game they love around the globe, and run in-depth interviews with a range of guests.
Available on iTunes, Audioboom, TuneIn, Radio Public, Stitcher, Soundcloud and CastBox, with more to come.