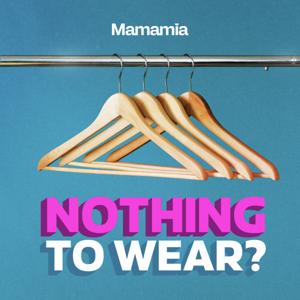 Every Thursday, hosts Tamara Davis and Deni Todorović update you on what you need to know in the world of fashion and answer your style questions. Today on the pod; what does the future hold for our shopping baskets? And is it actually possible to shop from your wardrobe and still get excited?
We're talking all things fast fashion and sustainability with expert Lottie Dalziel.
Plus, the summer dress that EVERY BODY will be wearing. Tam introduces us to the next evolution of the outlet shop, and Deni gives us an old school budget recommendation.
 
Check out everything we talked about today on the Mamamia Style Instagram.
You can also join our Facebook group, What Are You Wearing? 
The list of clothes and accessories mentioned in this episode is below:
 
SUMMER OUTFITS
DENI:
7 Way dress 
Camilla
Spell
TAM:
Birdsnest 
Little Party Dress
Dissh
Aere
 
BOUJIE 
DENI: Getting your clothes tailored
TAM: Sportscraft Blazer
 
BUDGET
DENI: Retoro yellow sunglasses 
TAM: The DOM
 
CREDITS
This podcast is produced by Rose Kerr
Mamamia's head of podcasts is Elissa Ratliff
 
GET IN TOUCH:
Got a fashion question you want answered? Email us at [email protected] 
or call the podphone on 02 8999 9386. 
Listen to more Mamamia podcasts here.
 
Mamamia acknowledges the Traditional Owners of the Land we have recorded this podcast on, the Gadigal people of the Eora Nation. We pay our respects to their Elders past and present and extend that respect to all Aboriginal and Torres Strait Islander cultures. Become a Mamamia subscriber: https://www.mamamia.com.au/subscribe See omnystudio.com/listener for privacy information.