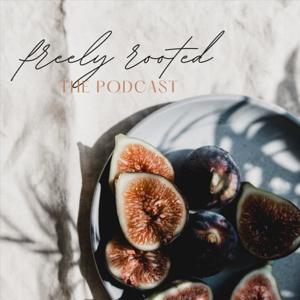 The Freely Rooted Podcast
By Kori Meloy and Fallon Lee
What's The Freely Rooted Podcast about?
Welcome to the Freely Rooted podcast! Joining you are your hosts Kori Meloy + Fallon Lee. We are passionate about helping women reclaim their metabolisms, restore their youthful vitality, & rediscover God's original design for motherhood + wellness.
Health & nutrition have become too dogmatic and complicated. After putting our own chronic diseases & autoimmune conditions into remission without restrictive diets or medication, we set out to help others simplify wellness by getting back to the roots of our biological rhythms while encouraging you to live freely along the way.