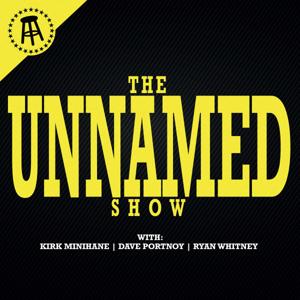 We're back after a week hiatus to discuss the entirety of Dave's hate list, his time in Toronto, and his vacation in St. Barts. Big Cat joins to talk about a potential move to Chicago and what the future of Barstool looks like. An editor from blogTO joins to talk about their blog about Dave's pizza reviews in Canada and catches Dave by complete surprise.
Support Our Sponsors
High Noon
Real vodka, real juice, for real fans just like us.
Gametime
Download the Gametime app and redeem code DPS for $20 off your first purchase (terms apply).
Roman
Go to https://barstool.link/romanDPS to get your first month of Swipes for just $5 when you choose a monthly plan.
SXM
Subscribe now and get your first 3 months for free of the SXM App, visit https://barstool.link/SXMDave to sign up. Offer Details apply
Check out Barstool Sports for more: http://www.barstoolsports.comYou can find every episode of this show on Apple Podcasts, Spotify or YouTube. Prime Members can listen ad-free on Amazon Music. For more, visit barstool.link/daveportnoyshow