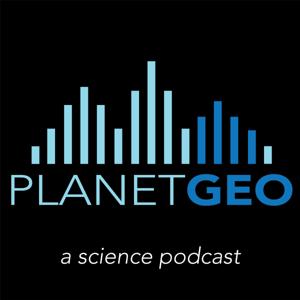 In this episode, Jesse and Chris follow up on the K-T Extinction episode from last week.  Why is Iridium so important in this story?  Our show notes summary is below.
Why is Iridium identified in these layers? Well, it's higher in meteorites - but not really high. Why is it higher in meteorites though? It's not actually high in meteorites, it's low in the Earth's crust!  Very very very low. Yet, Earth is made of meteorites, so where did the Ir go?Most of it is in the core and we talk about why.Very rare on the surface of the Earth - only three metric tons mined and used yearlyThe most corrosion resistant substance known - even at high temperaturesIf it's so corrosion resistant, what is it used for?
——————————————————
Instagram: @planetgeocast
Twitter: @planetgeocast
Facebook: @planetgeocast
Email: [email protected]
Website: https://planetgeocast.buzzsprout.com/  Like, Subscribe, and leave us a Rating!
——————————————————
Instagram: @planetgeocast
Twitter: @planetgeocast
Facebook: @planetgeocast
Support us: https://planetgeocast.com/support-us
Email: [email protected]
Website: https://planetgeocast.com/