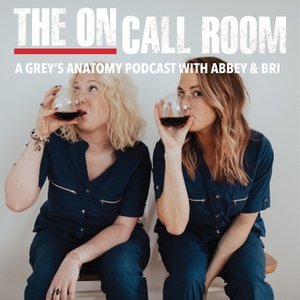 Who were you in high school? Were you popular? Were you a nerd? Where did you eat lunch? Was it in the bathroom like Bri? All things high school on this episode of The On Call Room! Does any of it even matter anymore? Probably not.
As for our characters this week, Bailey is shook. Her super crush comes in after a bus accident and is all "Mandy!" which makes her laugh like a teenage girl. He's all sly, buttering her up, making her do his paperwork, AND THEN CLOSING HIS EYES ON HER (NOBODY PUTS BAILEY IN A CORNER). So, obviously she takes it out on Derek...makes perfect sense. And then we find out that Derek was a bank geek in high-school too.
Cristina has never skipped a class. Meredith was weird and brooding. Lexie was valedictorian and prom queen. Izzie was pregnant. Karev was taking care of his Dad. Other than that all the patients are in high school. One dude has a pencil in his eye and ends up dying. It's pretty sad cause he leaves behind his dork friend.
Moral of the story, no one is cool in high school, and if you were, you probably already peaked so that sucks for you.
SPONSORS:

www.thisisaday.com
Use code OnCallRoomxADAY to get 20% off your first purchase!
____________________________________________________________
Become a sustaining member and cohost the show! Follow the link below:
www.patreon.com/theoncallroom