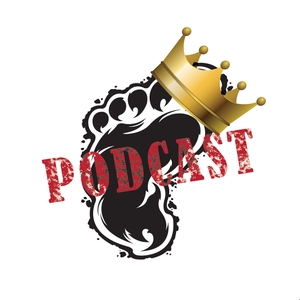 For Episode 17 of the Bigfoot, King of the Forest Podcast, we're simply...having...a wonderful Krampus timewe start out discussing our recent trip to Hot Springs, Arkansas where we attended a Roller Derby event and stayed in what turned out to be a VERY haunted Air BnB. We talk about our experiences throughout the night and our return trip where  we stopped in Fouke, Arkansas - home of the Boggy Creek Monster - and checked out the Monster Mart & Museum. 
For her part of the show, Sara delves into the world of Gnomes. And not the fun garden gnomes you may be used to. How do Gnomes play into Scandinavian cultures around the holidays? Are gnomes the cute little people in our gardens? Or are they something more? Sara goes into Gnome history and how modern Gnomes differ from the past and the ties to jolly old St. Nick.
After the break, Jeff goes back to his childhood to talk about Santa's best friend - the evil demon known as Krampus. From the origins of the Krampus to how he helps keep naughty children in line and how he is making a comeback after the Catholics and Nazis tried to bring him down, we get into the nitty-gritty of our favorite Christmas monster.
Some of the stories and things mentioned include: 
Monster Mart in Fouke, Arkansas
Thunderbird Sighting in Pennsylvania
Expanded Perspectives
New Mexico Not a State?
Neil DeGrasse Tyson - Elon Musk's Importance
Roswell Gets Alien Statue
November 11 Seismic Waves Event
Keep it Weird Podcast
Natural Oil Bandcamp
10 Krampus Facts
Gavle Goat
Buzzfeed Unsolved Krampus
Anthony Bourdain: A Krampus Carol
This week's Top 10 list is the Top 10 Bigfoot Bumper Stickers (on Bigfoot's Car).