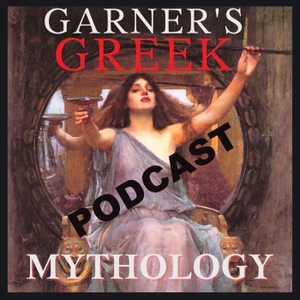 In Garner's Greek Mythology, we discover that the Greek gods never left! They're here, now and operating in our modern world. It's a wildly entertaining exploration that makes today's world come alive.
Narrated by mythologist and best-selling author, Patrick Garner,  Garner's Greek Mythology is unlike any other Greek history series as the podcasts view these divine beings as if they were anything but mythical ...
If you love these podcasts, you'll also enjoy Garner's novel Homo Divinitas, now available as an audio book on Amazon.com and Audible.com.
(Musical score includes selections from Fesliyan Studios and Saraz Handpans.) Support the show (https://www.patreon.com/garnersgreekmythology)