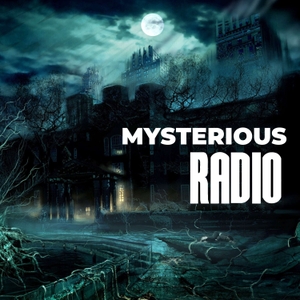 Enjoy the AD-FREE versions of our latest episodes and our archives right now on Patreon.
Swim in a public pool if you want to but you might want to know what's really in that water first! Tonight, we discuss the book Gory Details: Adventures from the Dark Side of Science written by investigative journalist Erika Engelhaupt. You can add the book to your collection right now on Amazon.
Visit our home on the web: https://www.mysteriousradio.com
Follow our other podcast Bizarre Times
Visit our website: https://www.bizarretimespodcast.com
Help Us By Taking This Short Audience Survey Follow us on Instagram @mysteriousradio
Follow us on TikTok mysteriousradioTikTok
Follow us on Twitter @mysteriousradio
Follow us on Pinterest pinterest.com/mysteriousradio
Like us on Facebook Facebook.com/mysteriousradio
Check Out Mysterious Radio! (copy the link to share with your friends and family via text
Filled to the brim with far-out facts, this wickedly informative narrative from the author of National Geographic's popular Gory Details blog takes us on a fascinating journey through an astonishing new reality. Blending humor and journalism in the tradition of Mary Roach, acclaimed science reporter Erika Engelhaupt investigates the gross, strange, and morbid absurdities of our bodies and our universe. From the research biologist who stung himself with every conceivable insect to the world's most murderous mammals, this entertaining book explores oft-ignored but alluring facets of biology, anatomy, space exploration, nature, and more. Featuring interviews with leading researchers in the field and a large dose of wit, this provocative book reveals the most intriguing real-world applications of science in all their glory.