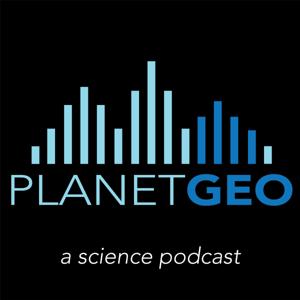 For some background listen to our previous episode on hard water and why oceans are salty!
Join us on this GeoShort as we discuss the Great Salt Lake, which is going through a period of very, VERY low water levels.   The average depth of the Great Salt Lake in Utah is now only 2.4 inches, or 5 cm!  This low water level is mostly caused by the drought in the SouthWestern US, and impacts communities around the Great Salt Lake.
In this GeoShort we discuss why salty lakes occur, which is due to the fact that water coming into the lake can only leave by evaporation.  And salt doesn't evaporate...it crystallizes.  So, when water leaves, the salt stays behind and it just keeps building up in the lake.  The particular geology of the SW United States means that there are several large rivers that feed into basins that do not feed into the ocean. 
Check out our previous episode on Hard Water to learn how salt gets into water, and why oceans are salty! Remember, although the common table salt (NaCl) is part of the 'salt' we are talking about, there are other salts out there and we geologists use the term broadly! 
——————————————————
Website: https://planetgeocast.com
Instagram: @planetgeocast
Twitter: @planetgeocast
Facebook: @planetgeocast
Email: [email protected]