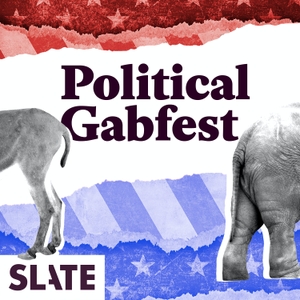 Emily, David and John talk about impeachment, whether Americans can be deradicalized, and guest Juliette Kayyem joins in to discuss vaccine distribution.
Here are some notes and references from this week's show:
Emily Bazelon for the New York Times Magazine: "People Are Dying. Whom Do We Save First With the Vaccine? 
Identity Crisis: The 2016 Presidential Campaign and the Battle for the Meaning of America by John Sides, Michael Tesler, and Lynn Vavrek 
Amarnath Amarasingam's Twitter thread on de-platforming extremists. 
Amarnath Amarasingam, Shiraz Maher, and Charlie Winter for the Centre for Research and
Evidence on Security Threats: "How Telegram Disruption Impacts Jihadist Platform Migration"
The music of Ludovico Einaudi
The music of Joan Armatrading
The music of John Prine
The music of M.I.A.
The music of Joan Jett
The music of Maren Morris
The music of Joni Mitchell
The music of Bob Mould and Husker Du
The music of Nick Thompson
Nicholas Thompson for Wired: "To Run My Best Marathon at Age 44, I Had to Outrun My Past"
"Iko Iko" performed by the Grateful Dead 
"You'll Never Walk Alone" performed by Gerry and the Pacemakers
Tusk by Fleetwood Mac
Desire by Bob Dylan
In Search of Lost Time by Marcel Proust
Here are this week's cocktail chatters: 
John: Nathaniel Popper for The New York Times: "Lost Passwords Lock Millionaires Out of Their Bitcoin Fortunes"
Emily: Hamnet by Maggie O'Farrell 
David: The Dancing Bird of Paradise Scene from "Our Planet"
Listener chatter from Richard Medlicott: Steven Levy for Wired: "A 25-Year-Old Bet Comes Due: Has Tech Destroyed Society?"
Slate Plus members get a bonus segment on the Gabfest each week, and access to special bonus episodes throughout the year. Sign up now to listen and support our show.
For this week's Slate Plus bonus segment David, Emily, and John talk about the music they turn to in order to clear their heads.
You can tweet suggestions, links, and questions to @SlateGabfest. Tweet us your cocktail chatter using #cocktailchatter. (Messages may be quoted by name unless the writer stipulates otherwise.)
The email address for the Political Gabfest is [email protected] (Email may be quoted by name unless the writer stipulates otherwise.)
Podcast production by Jocelyn Frank.
Research and show notes by Bridgette Dunlap.
Learn more about your ad choices. Visit megaphone.fm/adchoices