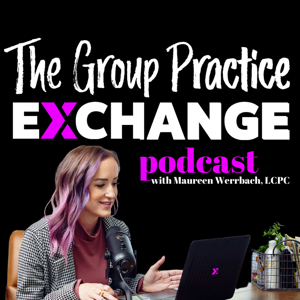 The Group Practice Exchange
By The Group Practice Exchange
What's The Group Practice Exchange about?
I hope you find the podcast topics useful in growing and thriving your group practice. If you have a specific topic you would like me to discuss in an episode, I'd love for you to leave me a message at [email protected] The goal of this podcast is to help practice owners learn ways to grow their practices. Hear about all the topics that related to group practice ownership. Hear other group practice owners talk about how they run their business. From start up to thriving, find useful information that's sure to help you in your process of growing your group practice!
Don't miss an episode! Download The Group Practice Exchange Podcast on iTunes or Google Play.