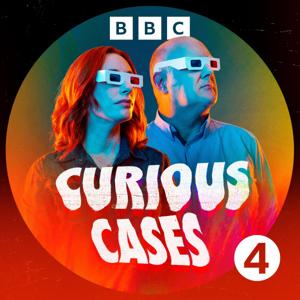 "Why do our tummies rumble - and when they do, does it always mean we are hungry?" asks listener James, aged 12. For this series, with lockdown learning in mind, Drs Rutherford and Fry are investigating scientific mysteries for students of all ages. To get to the bottom of this noisy problem, the doctors tune in to our guts.
Geneticist Giles Yeo studies food intake and obesity. He explains the wavy workings of our digestive system, and how those audible rumbles are a sign that digestion is taking place – a phenomenon thought to be onomatopoeically named 'borborygmi' by the ancient Greeks, and explored further in the gruesome 19th century experiments of surgeon William Beaumont.
However, tuning in to the gut's sounds can tell us more than whether we need a snack. Family doctor Margaret McCartney takes us through the process of how and why she and her medical colleagues may use a stethoscope to listen to your abdomen for both particular noises and silence.
Microbiologist Barry Marshall has taken medical listening one step further in his Noisy Guts Project. Inspired by microphones used to listen for termites hiding in walls, the Nobel Prize-winning scientist is trialling an acoustic belt, which could be worn to help diagnose and treat Irritable Bowel Syndrome.
Presenters: Hannah Fry, Adam Rutherford
Producer: Jen Whyntie
First broadcast on BBC Radio 4 in 2020.