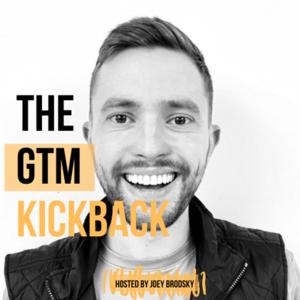 The GTM Kickback w/ Joey Brodsky
By Joey Brodsky
What's The GTM Kickback w/ Joey Brodsky about?
The #1 Go to Market Leadership and Strategy Interview Podcast in the world!
The GTM Kickback is an opportunity for established GTM leaders to share there successes/strategies in the way of building, scaling, and delivering results for revenue focused teams. Weekly we interview the brightest minds in business, entrepreneurship, and GTM leadership to discuss how to truly enable SaaS growth in today's market.
We dissect strategies for team development, managing internal employee growth, technology solutions, sales/marketing strategies and more.
Hosted by Joey Brodsky.