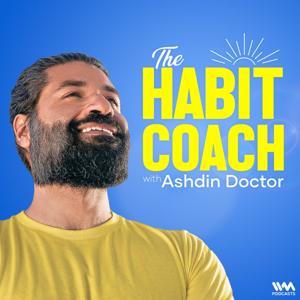 The Habit Coach with Ashdin Doctor
By IVM Podcasts
What's The Habit Coach with Ashdin Doctor about?
If you are tired of relying on your fickle motivation to get things done, if you are tired of starting because you fail to see things through, The Habit Coach podcast is for you! Ashdin Doctor, the habit coach, takes you through the creation of simple easy to do habits. Habits we can all incorporate into our lives. Habits around, health, sleep, de-stressing, productivity, movement, nutrition and relationships.
Each episode is bite-sized and less than five minutes, packed with fun facts and an easy to do habits.
So start a habit of listening to The Habit Coach podcast every Monday, Wednesday and Friday.
Ashdin believes that "Awesome lives start with your awesome habits"
You can follow Ashdin Doctor on Instagram @ashdindoc
You can listen to this show and other awesome shows on the IVM Podcast App on Android: https://goo.gl/tGYdU1 or iOS: https://goo.gl/sZSTU5
You can check out our website at http://www.ivmpodcasts.com/