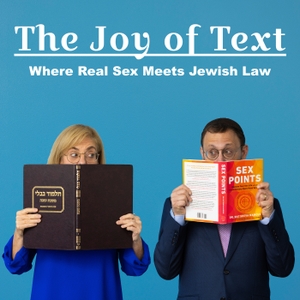 On this episode* we answer a listener question about women's hair covering, changing norms, and the connection between hair and "erva" (nakedness). Then we talk about sexuality in Kabbalah with Dr. Sharon Faye Koren, author of Forsaken: The Menstruant in Medieval Jewish Mysticism, who discusses why sex plays a central role in Kabbalistic thought and why medieval Kabbalism was, despite this, exclusively a boys' club. And, a listener shares a personal story of childbirth and spousal support in The Final Word.
This episode is sponsored by Yeshivat Chovevei Torah, Maze Woman's Health, and JOFA – the Jewish Orthodox Feminist Alliance. It was produced and edited by Rebecca Honig Friedman and recorded by Mike Hurst. 
*This episode was edited from a previous version.