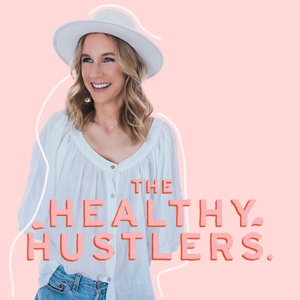 The Healthy Hustlers Podcast
By The Healthy Hustlers
What's The Healthy Hustlers Podcast about?
@thehealthyhustlers
Hello and welcome to The Healthy Hustlers podcast! We are your happy hosts Amy & Madelyn, best friends who work hard and hustle harder.
We believe that to be happy and healthy in your work, you need to live a happy and healthy life.
Through storytelling we combine health, wellbeing and business with a fresh perspective to share the stories of normal people with inspiring lives.
From leading entrepreneurs to athletes, models and artists, together we delve deep into their journey to success to find out why health and wellbeing is at the core of their philosophy.
Whether you're looking for advice and guidance for leading your best life, an engaging easy to digest pep talk OR a boost of healthy enthusiasm to fuel your health and wellness goals, The Healthy Hustlers podcast is your go to for kicking ass in work and play!