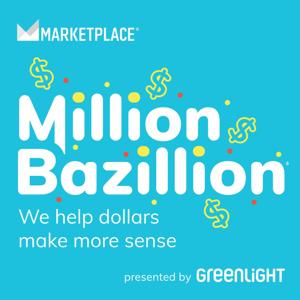 When banks first started thousands of years ago, they were known as places to borrow money, not to keep your own money safe. Through loans, they'd provide funding to farmers or traders to help them with a project — like building a fence or traveling to another country. Borrowers often had to leave something valuable with the bank until they paid off the loan. To keep all that valuable stuff safe, banks became supersecure. That made them great places for everyday folks to deposit their money.
This week, we'll learn about the history of banks and how they work today and why they don't work for all of us. Our old friend Bill Maurer will help us sort it all out, while Jed and Bridget see if they have what it takes to run their own bank.
Don't forget to send us your questions about money at Marketplace.org/million!