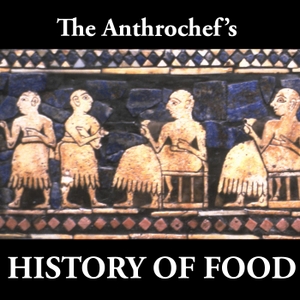 THE HISTORY OF FOOD
By Holden Wilson
What's THE HISTORY OF FOOD about?
What makes us human? Humans are just animals who know how to cook. Whether you're interested in food, history, or both like I am, this podcast is for you
Theme music by Michael Levy of Ancient Lyre. "An Ancient Lyre" and much more is available from all major digital music stores and streaming sites.