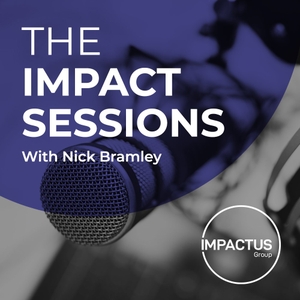 On this episode of The Impact Sessions, Anna Ashford, Board Advisor and Lawyer at Alpaca shares her thoughts on why businesses, and especially small to medium enterprises, should not shy away from great legal advice and support, especially based on cost.....
Yes, when starting or growing a business, everyone wants a piece of you (and your budget), but you pay insurances for premises, key people, vehicles, and a host of other areas in need of protection.
Getting the right legal advice (and protection) in place should be no different.
Anna will hopefully inspire you to think about how easily (and affordably), you might want to think about your contracts, T&C;'s and other areas of your business - BEFORE they become messy and costly.
Another really good episode.
Contact Details
Anna Ashford
Alpaca Tel - +44 (0) 113 320 4540
Mob - +44 (0) 7738 295313
Email - [email protected]
Website - www.alpaca.uk.com 
LinkedIn - http://linkedin.com/in/annaashford