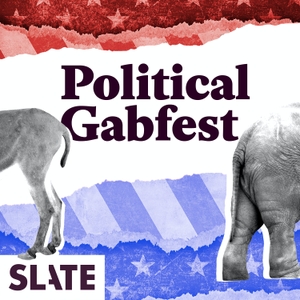 David, Emily and John discuss Trump's impeachment trial; lawsuits about election lies; and the execution of a possibly innocent man.
Here are some notes and references from this week's show:
Talk Radio's America: How an Industry Took Over a Political Party That Took Over the United States by Brian Rosenwald 
"New US Capitol Riot Video Shows Mob Rifling Through Senators' Desks" The Telegraph
Emily Bazelon for the New York Times: "Did Tennessee Execute an Innocent Man?"
Slate Culture Gabfest: "'Magic or Manipulation' Edition"
Slate's The Gist: "Illusions, Delusions, and Flat Out Lies"
Here are this week's cocktail chatters: 
Emily: Christopher Z. Mooney for the Chicago Tribune: "How the Census Delay Could Hand Control of Illinois Redistricting to the GOP"
John: A letter from George Washington that ended with the sign-off: "Your Most Humble and Obedient Servant" may reveal, or remind us, what our contemporary sign-offs mean.
David: The New York Times Presents: "Framing Britney Spears"
Listener chatter from James Dillard: Amanda Ripley for Comment: "The Mystery of Trust"
Slate Plus members get great bonus content from Slate, a special segment on the Gabfest each week, and access to special bonus episodes throughout the year. Sign up now to listen and support our show. For this week's Slate Plus bonus segment, Emily, David, and John discuss Derek DelGaudio's In & Of Itself. 
You can tweet suggestions, links, and questions to @SlateGabfest. Tweet us your cocktail chatter using #cocktailchatter. (Messages may be quoted by name unless the writer stipulates otherwise.)
The email address for the Political Gabfest is [email protected] (Email may be quoted by name unless the writer stipulates otherwise.)
Podcast production by Jocelyn Frank.
Research and show notes by Bridgette Dunlap.
Learn more about your ad choices. Visit megaphone.fm/adchoices