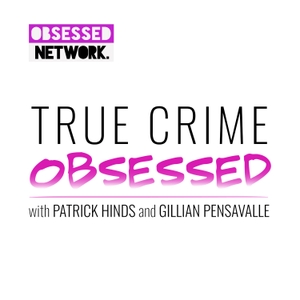 100: The Imposter: FOR OUR 100th EPISODE, WE'RE GIVING OUR 1st EPISODE A REDO!
09.10.2019 - By True Crime Obsessed
THIS IS NOT A DRILL! AND THIS IS NOT A RERUN! For our 100th episode, we're remaking our very first episode AND IT MIGHT BE OUR FUNNIEST, MOST PERFECT EPISODE YET!
Nicholas Barclay was 13 years old on the day he disappeared—June 13, 1994. Three and a half years later he is found alive, thousands of miles away in a village in southern Spain. He says he was kidnapped and has suffered unimaginable torture. His family is overjoyed to bring him home. But all is not quite as it seems: The boy bears many of the same distinguishing marks he always had, but why does he now have a strange accent? Why does he look so different? And why doesn't the family seem to notice these glaring inconsistencies?
LOOKING FOR MORE TCO? WHO COULD BLAME YOU! Join our Patreon fam (https://www.patreon.com/TrueCrimeObsessed) and instantly get over 80 FULL BONUS episodes to BINGE RIGHT NOW! Including our episode-by-episode coverage of "Casey Anthony: American Murder Mystery," "Serial," "The Jinx," "Making A Murderer," "The Staircase," "Lorena," "The Disappearance of Madeleine McCann" and so many more! You can also get ad-free versions of our regular episodes! JOIN HERE! (https://www.patreon.com/TrueCrimeObsessed)
SEE US LIVE IN TORONTO! (https://www.jfl42.com/act/true-crime-obsessed/)
SEE US LIVE IN NEW YORK (https://www.eventbrite.com/e/true-crime-obsessed-with-missing-maura-murray-tickets-64366112776) WITH TIM, LANCE, AND MAGGIE. WE'RE TALKING ALLLLLLLL ABOUT THE MAURA MURRAY CASE!