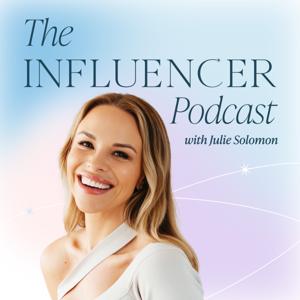 The Influencer Podcast
By Julie Solomon
What's The Influencer Podcast about?
Hi, I'm Julie Solomon, best-selling author of Get What You Want: How to Go From Unseen to Unstoppable, brand and business coach, and host of The Influencer Podcast! I help you take your inner star quality and crack it open to help you spread and share your message with the world.
And this is what I have dedicated my entire career to helping leaders and creators like you tap into their next levels of visibility and impact, so you can be the leader you were born to be.
If you're looking for inspiration and actionable advice delivered directly to your earbuds, then get ready for coaching, insights, and transformations to enrich your personal brand and grow your business.
Discover why people all over the world have called this podcast their go-to for all things influence, impact, and next level visibility for more than 6 years!