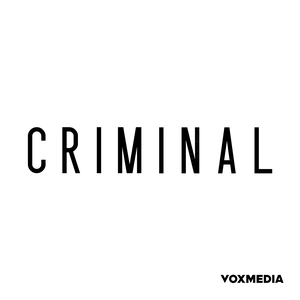 Episode 91: The "It" Girl
05.18.2018 - By Criminal
The story behind the face of New York's Gilded Age.
For more information, check out Paula Uruburu's book, American Eve.
Criminal is a proud member of Radiotopia from PRX.
If you haven't already, please review us on iTunes! It's an important way to help new listeners discover the show: iTunes.com/CriminalShow.
Say hello on Twitter, Facebook and Instagram. Sign up for The Accomplice.
If you'd like to introduce friends or family members to podcasts, we created a How to Listen guide based on frequently asked questions.
Artwork by Julienne Alexander
Sponsors:
Casper Visit Casper.com/savings before May 29th, 2018 and receive 10% off your order with any mattress purchase. Terms and conditions apply.
Sun Basket Go to SunBasket.com/CRIMINAL today to learn more and get $35 off your first order.
Toyota Celebrate summer with huge savings at Toyota's Summer Starts Here Sales Event and visit BuyAToyota.com
Squarespace Enjoy a free trial and 10% off your first Squarespace purchase with the offer code CRIMINAL.
Virtue Labs Visit virtuelabs.com and use the code CRIMINAL to receive 20% off plus free shipping on your Virtue order.
Zuckerman Spaeder Thanks to Zuckerman Spaeder for their support of Criminal!