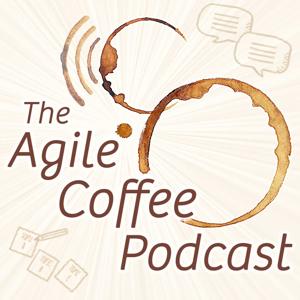 Vic (@AgileCoffee) and Larry (@LarryLawhead) were joined by Van Wray (on LinkedIn) to talk about kanban systems, how kanban differs from Scrum, and the one-day TKP class.
Books and resources mentioned in this episode:
* Personal Kanban: Mapping Work | Navigating Life by Tonianne DeMaria Barry and Jim Benson* Making Work Visible: Exposing Time Theft to Optimize Work & Flow by Dominica DeGrandis* Kanban: Successful Evolutionary Change for Your Technology (aka The Blue Book) by David J. Anderson* Why Limit WIP: We are Drowning in Work by Jim Benson* Practical Kanban: From Team Focus to Creating Value by Klaus Leopold
Upcoming events:
* Team Kanban Practitioner – Feb. 27, 2020 – Tustin, CA* Certified Scrum Professional - ScrumMaster (CSP-SM) – March 14 & 15, 2020 – Tustin, CA* Agile Games Day, San Diego – March 11, 2020 – San Diego, CA* Agile Open, San Diego – March 12 & 13, 2020 – San Diego, CA* Training from the BACK of the Room! – March 14 & 15, 2020 – San Diego, CA (use the promo code ACP20 for another 20% off the current ticket price)
Looking for Scrum/Kanban training in Southern California or Nashville, TN? Rocket Nine has got you covered. Visit RocketNineSolutions.com today.