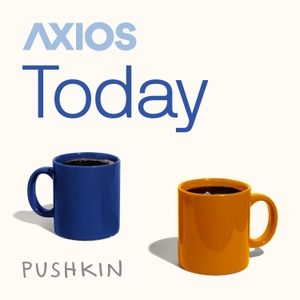 The latest from Kabul after deadly blasts
08.27.2021 - By Axios Today
Two explosions at the Kabul airport yesterday left at least 100 people dead -- including 13 U.S. service members -- and 150 more wounded. The blasts came from at least two suicide bombers, and The Islamic State has claimed responsibility.
Plus, the last marine to escape Saigon in 1975 on the evacuation crisis in Afghanistan.
And, the rising role of women in the gig economy.
Guests: Axios' Dave Lawler and Russell Contreras.
Credits: Axios Today is produced in partnership with Pushkin Industries. The team includes Niala Boodhoo, Sara Kehaulani Goo, Dan Bobkoff, Alexandra Botti, Nuria Marquez Martinez, Sabeena Singhani, and Ben O'Brien. Music is composed by Evan Viola. You can reach us at [email protected] You can text questions, comments and story ideas to Niala as a text or voice memo to 202-918-4893.
Go deeper:
Biden promises retaliation for attacks in Kabul
The last Marine in Saigon on Afghanistan
The rise of women in the gig economy
Learn more about your ad choices. Visit megaphone.fm/adchoices