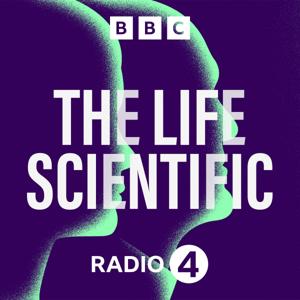 How damaging is the stereotype of white males in white coats? Do scientists think differently? Or do the qualities we associate with being a nerd do them a disservice? Is specialism the best way to solve 21st century problems when so many great discoveries are made in the cracks between the disciplines? In short, what makes a scientist, a scientist? Jim and distinguished guests consider the lessons learnt from nearly 250 leading scientists talking with extraordinary honesty about their life and work.
And ask: has the job description changed? Success in science is often defined by making discoveries and publishing papers but, as the pandemic made clear, we also need scientists who can interact with decision makers in government and elsewhere. Do scientists need to learn new skills to participate in the decision making process? Do they (or at least some of them) need to be more outward looking, aware of the world beyond their laboratories and ready to engage? Or do the corridors of power need to open their doors to more people with a scientific training? And, if Britain is to become a science superpower, is it time that scientists stopped being squeamish about making money?
Jim's guests are Chief Executive of UK Research and Innovation, Prof Dame Ottoline Leyser; Nobel Prize winning biologist and Director of the Crick Institute, Prof Sir Paul Nurse; geologist and Royal Institution Christmas Lecturer, Prof Christopher Jackson; and forensic scientist and member of the House of Lords, Prof Dame Sue Black.
Producer: Anna Buckley