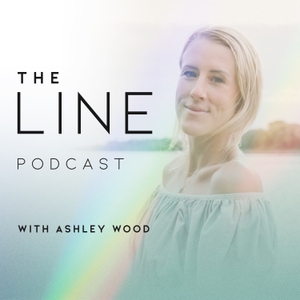 The Line with Ashley Wood
By Ashley Wood
What's The Line with Ashley Wood about?
There's an energetic Line running within you that connects you to the same realm as your Akashic Record.
From the moment you were born you've been receiving messages through this Line that guide you to the life you incarnated to live.

Ashley Wood, your host, and founder of A Line Within, is on a mission to modernize the Akashic Records by teaching you how to use the Line to access the infinite wisdom of your soul and align with your Highest Self.
On this podcast, she provides you with channeled teachings, tools and support so you can start picking up your messages running through the Line and trust what you're receiving.


If you enjoy the show, please leave a review, subscribe and share The Line with a friend. Connect with fans of the show on the A Line Within Soul Circle Facebook group.