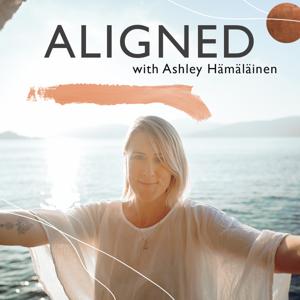 The Line with Ashley Wood
By Ashley Wood
What's The Line with Ashley Wood about?
You come from the stars and you're planted in the Earth to grow. The energetic frequency of the Universe, Mother Earth and your entire soul history runs within you — this is your Line and it's connected to your Akashic Records.
Through your Line you're receiving guidance and support from your soul, so you can learn how to trust yourself, love yourself and guide yourself.
Join Ashley Wood, host of The Line Podcast and founder of A Line Within, every week to learn more about your Line, the Akashic Records, your soul history and the channeled information that she received from The Pinnacle, a group of Pleiadian energy that she works with in her Records.
Thanks for being here and enjoy the show!