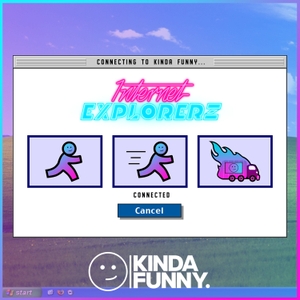 The Lion King Teaser Trailer Reacts - The Kinda Funny Morning Show 11.27.18
11.27.2018 - By Internet Explorerz
Get 15% off your first pair of MeUndies plus free shipping at http://meundies.com/morning
Get your first refill pack free at http://getquip.com/KFMS.
Robinhood is giving listeners a free stock to build your portfolio at http://morningshow.robinhood.com.
Tim and Nick watch the new teaser for The Lion King live action remake and get hyped for the new Arianna Grande music video featuring the cast of Mean Girls. Also, Lindsay Lohen, if you're reading this, your boy Nick is ready to help mount a comeback for you. Haller!
-Nick hosted a comedy show (10:10 mins)
-Lion King trailer (18:10 mins)
-Ariana Grande - Thank you next teaser (32:45 mins)
-To All The Boys I've Loved Before sequel is happening (42:20)
-Movies in 2019 (49:16 mins)
Thanks to https://twitter.com/Kumailh for the timestamps!