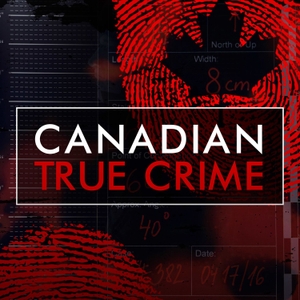 NEWFOUNDLAND AND LABRADOR | In 2019, Josh Whiteway and Suzanne Lush were ready to return to Calgary after spending a wonderful week with their families in Lewisporte, NL. But on the way to the airport, they would be involved in a tragic crash that would change their lives forever.
PLEASE NOTE: This episode referrs to a "car accident" or "accident" a few times, but we've since been informed that "accident" should not be used when it comes to impaired driving. According to MADD Canada, the crashes, deaths and injuries caused by impaired driving are not "accidents". They are 100% preventable. Please keep this in mind as you listen.
Podcast recommendation:
The Hopeful - Canadian show of the year for 2020.
Described as a "riveting story" and "beautifully inspiring tale of perseverance and strength", this is the story of a man's journey from Iran to Canada, told with the help of his daugher.
Thanks for supporting our sponsors!
See the special offer codes here
 
Don't like the ads?
Access early episodes without the ads plus bonus content and more on Patreon and Supercast. Learn more
Credits: 
Research and writing: Kristi Lee in consultation with Josh Whiteway
Audio editing and production: We Talk of Dreams 
Disclaimer voiced by the host of True
Theme Song: We Talk of Dreams
Social medias:
Facebook: facebook.com/CanadianTrueCrime
Twitter: @CanadianTCpod
Instagram: @CanadianTrueCrimePod
Instagram: @kristileehello
All credits and information sources can be found on the page for this episode at canadiantruecrime.ca/episodes.
 See acast.com/privacy for privacy and opt-out information.