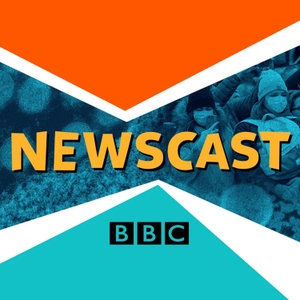 The Mamas and The Jabbers
07.30.2021 - By Newscast
Vaccine take-up is low among pregnant women. And the number of mothers-to-be in hospital with coronavirus has been going up. Dr Mary Ross-Davie from Royal College of Midwives delivers the advice for pregnant women now.
At the Olympics, it's that time when athletics takes the baton from swimming. We speak to two Team GB legends – marathon queen Paula Radcliffe and Sharron Davies, who's poolside in Japan – as the medals keep coming.
And it's a blockbuster weekend of new releases back in the cinema. (Wow, it feels good to say that.) Ali Plumb, the BBC Radio 1 and 1Xtra Film Critic, offers us his picks.
This episode of Newscast was made by Rick Kelsey with producers Danny Whitenberg and Alix Pickles. Emma Crowe was the studio director. Sam Bonham is the assistant editor. Dino Sofos is (for the final time) the editor.