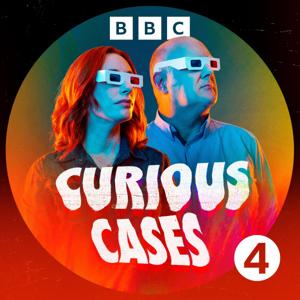 What would it take for humans to live permanently on Mars? asks Martin in Weston-super-Mare, UK. The doctors dig into requirements and possibilities of a long-term Martian outpost.
We know that many missions to Mars have failed, for a range of reasons – malfunctions, crashes and even a mix-up between imperial and metric units. Getting to Mars – let alone decelerating from 30,000 miles per hour to a safe landing speed in about seven minutes – is not straightforward. Aerospace engineer Anita Sengupta helped land NASA's Curiosity rover on Mars. She knows first-hand the challenges of putting a robot on the red planet.
But getting robots to Mars is an easier proposition than doing the same for humans. Even if we work out how to survive the radiation exposure on the eight-month journey and the pulverising descent, Mars' surface isn't easily habitable. Principal investigator for NASA's Mars Atmosphere and Volatile Evolution Mission (MAVEN) Bruce Jakosky describes the conditions on Mars: Freezing, with an atmosphere containing mostly carbon dioxide and very little water, and subject to annual global dust storms.
However, this isn't deterring space agencies and private companies from researching the challenge. The European Space Agency and Russian Institute for Biomedical Problems focussed on finding out the physiological and psychological tolls by selecting six candidates to spend 520 days in a simulated spacecraft and landing module. Diego Urbina explains the personal challenge of taking part in the Mars500 experiment.
Some private company owners have gone even further. As well as making technology based on the current physical conditions, could those constraints themselves be altered? Could Mars be terraformed, or warmed, for easier human survival? Bruce Jakosky shares just what that would take – and compares these requirements with what's actually available.
Presenters: Hannah Fry & Adam Rutherford
Producer: Jen Whyntie
A BBC Audio Science Unit production for BBC Radio 4