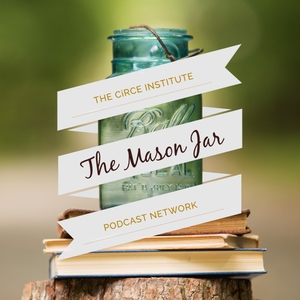 The Mason Jar
By CiRCE Institute
What's The Mason Jar about?
Featuring award-winning author and speaker, Cindy Rollins, this beloved podcast is all Charlotte Mason all the time. Join Cindy and host David Kern as they (and their guest) discuss topics like narration, nature study, morning time, and more.
The Mason Jar is a production of the CiRCE Institute. Learn more at circeinstitute.com.