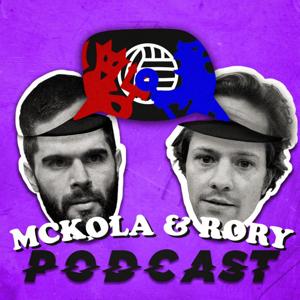 The McKola & Rory Podcast
By The McKola & Rory Podcast
What's The McKola & Rory Podcast about?
The podcast brought to you by Adam McKola and Rory Jennings - we'll be bringing you the latest discussion, debate and laughs around all things football including Manchester United, Chelsea, the Premier League and much, much more.
Subscribe, like, share and keep it locked to the McKola & Rory show!