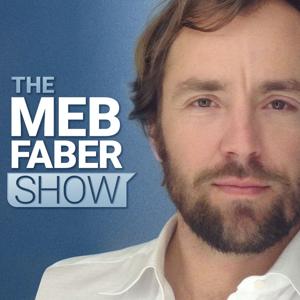 The Meb Faber Show
By Meb Faber
What's The Meb Faber Show about?
Ready to grow your wealth through smarter investing decisions? With The Meb Faber Show, bestselling author, entrepreneur, and investment fund manager, Meb Faber, brings you insights on today's markets and the art of investing.
Featuring some of the top investment professionals in the world as his guests, Meb will help you interpret global equity, bond, and commodity markets just like the pros. Whether it's smart beta, trend following, value investing, or any other timely market topic, each week you'll hear real market wisdom from the smartest minds in investing today. Better investing starts here.
For more information on Meb, please visit MebFaber.com. For more on Cambria Investment Management, visit CambriaInvestments.com.