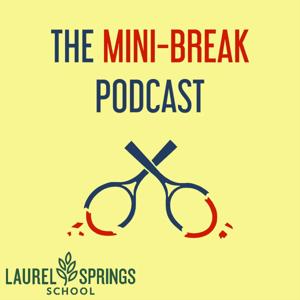 The Mini-Break [Tennis Podcast]
By Cracked Racquets/Tennis Channel Podcast Network
What's The Mini-Break [Tennis Podcast] about?
"The Mini-Break" is a daily podcast that brings you the latest news and analysis from the world of tennis. Hosted by Editor-in-Chief Alex Gruskin, this podcast covers the biggest storylines, results, and controversies from both college and professional tennis.
Each episode features in-depth analysis and expert commentary on the latest happenings in the world of tennis, as well as interviews with some of the biggest names in the sport. From top players and coaches to analysts and brand leaders, "The Mini-Break" offers a unique and comprehensive look at the world of tennis. Tune in each day for the latest news and insights!