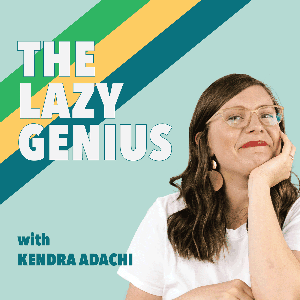 I get asked about the origin story of this business a lot, especially when I do our Ask Me Anything sessions on Sunday nights on Instagram. I get a lot of questions like "how did you get started, where did the name come from, what made you decide to make a podcast, did you have jobs before this," so let's talk about what shaped the Lazy Genius into what it is today!
Helpful Companion LinksCheck out The Lazy Genius Way (affiliate link) if you'd like to read more about my life and how I use Lazy Genius principles every day.Instagram is where I hang out the most online, so I'd love for you to join me over there @thelazygenius.This week only (April 25-May1), I'm opening the doors to Camp21 for the summer. Find out more details here.Our Lazy Genius of the Week is Mary Chris Richard with her reminder to live in the season you're in.Download a transcript of this episode.
See acast.com/privacy for privacy and opt-out information.