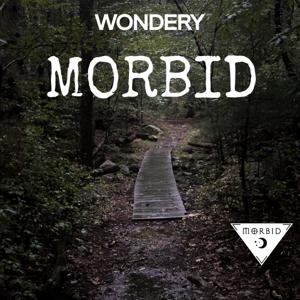 Episode 288: The Murder of Betsy Faria Part 2
01.01.2022 - By Morbid
Y'all Pamela truly goes all out in part two. We don't want to say too much because of all the twists and turns this episode is about to take but we will tell you that you'll hear some good news about Russ and that two more people associated with Pamela Hupp either died or were killed under mysterious circumstances. Hold onto your butts! 
https://www.stlmag.com/longform/pam-hupp/
Also our friend Keith has a whole podcast series on this case!!! https://podcasts.apple.com/us/podcast/the-thing-about-pam/id1479234915
As always, thank you to our sponsors:
Betterhelp: This podcast is sponsored by BetterHelp and Morbid listeners get 10% off their first month at BetterHelp.com/morbid
LittleSpoon: Entire code MORBID at check out to get 50% OFF your first Little Spoon order
Stamps.com: Sign up with promo code MORBID for a special offer that includes a 4-week trial, free postage, and a digital scale. No long-term commitments or contracts. Just go to stamps.com, click the microphone at the top of the page, and enter code MORBID.
See Privacy Policy at https://art19.com/privacy and California Privacy Notice at https://art19.com/privacy#do-not-sell-my-info.