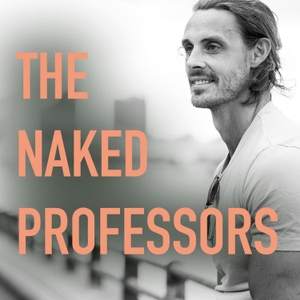 The Naked Professors
By Create
What's The Naked Professors about?
TV presenter & mental health ambassador Matt Johnson sits alongside life coach & writer Ben Bidwell to bring you open & relatable conversations about mental health, mindset & personal growth. The Naked Professors represent the new breed of masculinity by stripping things back to have deep & vulnerable discussions about what's most important in life and how we actually feel.
These aren't your everyday chats, we go beneath the surface to find out how they have dealt with difficult challenges & to hear the tips and tricks they use to keep their spirits high. 
Subscribe to hear regular conversations with special guests about how their mental health has affected their lives.
A Create Productions Podcast.