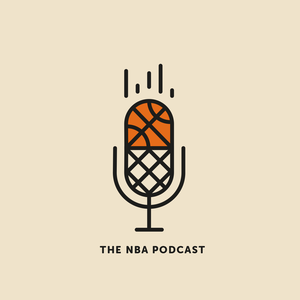 The NBA Podcast
By Bryan Toporek and Morten Jensen
What's The NBA Podcast about?
The NBA Podcast is your walk through all of the latest happenings in the Association, both on and off the court.
In their "Since Last Time" segment, Sarah Cilea, Morten Stig Jensen and Bryan Toporek break down the biggest stories across the league involving both teams and players. Here, you'll find out why a certain team is struggling as of late, or how a particular player has tapped into his upside en route to a breakout campaign. Trade rumors, hirings and firings, and injury analysis are all fair game, too.
But let's face it: The NBA isn't just great for its on-court play. The off-court antics, which dominate Basketball Twitter throughout the year, merit attention as well. That's what you'll hear in the "Where Amazing Happens" segment, where Sarah, Morten and Bryan run through the latest trash talk, locker room feuds and Joel Embiid tweets.
Finally, they wrap things up with the "My Crush" segment, where they shine a much-needed spotlight on an under-the-radar player who's been performing well as of late. The Golden State Warriors and Cleveland Cavaliers may dominate the national headlines, but Sarah, Morten and Bryan are far more generous with their attention, handing out praise to players on teams which aren't necessarily bona fide title contenders.
What happens when you get fans of the San Antonio Spurs, Chicago Bulls and Philadelphia 76ers together to talk basketball on a weekly basis? Tune in to The NBA Podcast to find out.