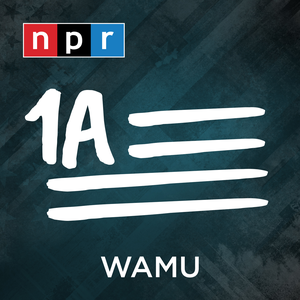 The News Roundup For May 21, 2021
05.21.2021 - By 1A
Senate Minority Leader Mitch McConnell came out this week in opposition to a House proposal to create a commission to investigate the Jan. 6 insurrection at the U.S. Capitol. The House voted to pass the bill.
Several states reached the important milestone of reporting zero deaths related to COVID-19 in a day.
And the Supreme Court sent both abortion rights and anti-abortion activists into overdrive when it decided it would hear a Mississippi case that's a direct challenge to Roe v. Wade.
Meanwhile, President Joe Biden's response to the violence in Israel came under scrutiny.
In worldwide COVID news, India reported 4,500 deaths related to COVID-19 in a 24-hour period, setting a tragic world record. Vaccine giant Serum also signaled that it won't export doses before the year's end, meaning the world's poorest nations will have to wait even longer to be protected.
We cover all this and more.
Want to support 1A? Give to your local public radio station and subscribe to this podcast. Have questions? Find us on Twitter @1A.