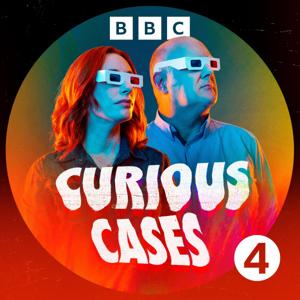 Why do some people find noises like a fork scraping a plate so terrible? asks Findlay in Aberdeenshire. Rutherford and Fry endure some horrible noises to find out the answer.
Warning - This episode contains some horrible sounds
Trevor Cox, Professor of Acoustic Engineering at the University of Salford, has run experiments to find out the worst, most cringe-making sound. He divided horrible sounds into three categories: scraping sounds, like nails down a blackboard; disgusting sounds like a snotty sniffy nose; and sounds that make us cringe because of what we associate them with, like the dentist's drill. All horrible sounds have some sort of association whether it's a primal scream or fear of catching a disease, and they're dealt with in the ancient part of the brain – the amygdala.
Professor Tim Griffiths is a Cognitive Neurologist at Newcastle University's Auditory Cognition Group. He has been studying people with misophonia, a condition where ordinary, everyday sounds, such as someone eating or breathing causes a severe anxiety and anger response. Misophonia may affect around 15% of the population and Tim thinks that different parts of the brain – the insula and the motor cortex - are involved in this fight or flight response to seemingly innocuous sounds.
Cat Thomas's job is to make horrible sounds. She is a foley artist at Boompost. If you watch Call the Midwife or Peaky Blinders, all the incidental sounds are created by Cat and her team. She also created some of the sounds for the horror film Camilla, which involved evisceration and disembowelling with the aid of some squishy oranges and bananas. Adam Rutherford and Hannah Fry try their own horror sounds when they chop off a finger with the aid of some large pasta shells, an orange and a knife.
Presenters: Hannah Fry & Adam Rutherford
Producer: Fiona Roberts
If you want more information on misophonia –
http://www.misophonia-uk.org/
https://www.allergictosound.com/