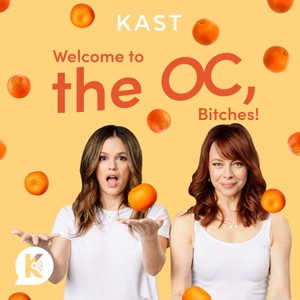 Rachel and Melinda discuss "The Outsider" (S1 Ep5) with guest Tate Donovan, who played Jimmy Cooper on The OC. 
Tate shares the best line he ever heard from an actress (hint: that actress is one of the hosts), his own memories from Camp Gallagher, and why he wants Rachel and Melinda to try directing. 
The Outsider Synopsis: Ryan accompanies Seth to a party in a rough neighborhood. Ryan again must save him after Seth invites the same people to a party in Newport. Luke is shot. Broke Jimmy has a hard choice. Kirsten and Julie go on a spa trip with the newpsies.
Leave the OC, Bitches a message: https://www.speakpipe.com/ocbitches
Please support our sponsors:
With HelloFresh, you get fresh, pre-measured ingredients and mouthwatering seasonal recipes delivered right to your door. Visit https://www.hellofresh.com/oc12 and use code oc12 for 12 free meals including free shipping!
To match with a licensed therapist today, go to https://www.Talkspace.com. Make sure to use the code THEOC ​to ​get $100 off of your first month​ and show your support for the show.
Article combines the curation of a boutique furniture store with the comfort and simplicity of shopping online. Get $50 off your first purchase of $100 or more. Go to https://www.article.com/OC.
This episode is sponsored by Apostrophe, a prescription skincare company for people that are ready to take their acne seriously. Get $15 off your first visit with a board-certified dermatologist at https://www.Apostrophe.com/THEOC and use code: THEOC.
See omnystudio.com/listener for privacy information.