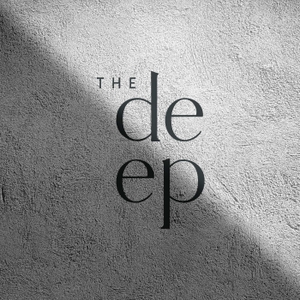 The Parents Transition
08.31.2020 - By The Deep
Parenthood is hard. Of course there are great parts, rewarding, exciting, loving parts. But a lot of it is terrifying and confronting. What if you knew your child was heavily depressed and was giving suicidal hints? What if you found out the reason for that was because they were incredibly unhappy with the gender they were assigned at birth?
What if on the edge of puberty you found out it was no longer possible for them to pretend any longer. They wanted to be the opposite sex. They wanted to transition.
Content warning: this episode addresses childhood mental illness and suicide. For help, children can contact Kids helpline on 1800 55 1800. Adults can contact Lifeline on 13 11 14.
Read more in Lyndsay's book What Would Love Do?
Credits:
•Joanne Helder - Producer
•Caleb Jacobs - Music
•AJ Davis - Comms Manager
Please DM us your thoughts and burning questions to @whatsthedeep or head to zoemarshall.com/thedeep.
The Deep is a place for you. If you love it please subscribe and leave us a rating or comment if that tickles your fancy.
The Deep acknowledge the Traditional Custodians of the land on which we work and live, and recognise their continuing connection to land, water and community. We pay respect to Elders past, present and emerging.