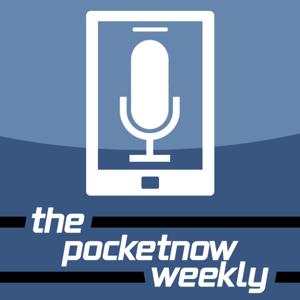 Ricky Villacrez from GSMArena is back! After a quick catch up with JV, the two talk about the Pixel Buds A-Series that Ricky just got done reviewing, followed by some reactions to the Nintendo Switch OLED announcement. What happened to the Switch Pro? Is it even needed? And on that note, is the "phone for Snapdragon Insiders" needed? Ricky and JV talk through what can only really be described as Qualcomm's version of merch.
Follow our guests!
Ricky Villacrez, GSMArena
https://www.youtube.com/user/gsmarena07
http://gsmarena.com
https://twitter.com/rickyvtech
Follow our host!
Joshua Vergara (JV) ---
http://youtube.com/joshuavergara
http://twitter.com/jvtechtea
http://instagram.com/jvtechtea
Subscribe: http://bit.ly/pocketnowsub
http://pocketnow.com
Follow us:
http://flipboard.com/@Pocketnow
http://facebook.com/pocketnow
http://twitter.com/pocketnow
http://instagram.com/pocketnow
Music by pine voc: cell division - music for smartphones
"smartphone" and "app store"
https://steviasphere.bandcamp.com/album/cell-division-music-for-smartphones
See omnystudio.com/listener for privacy information.