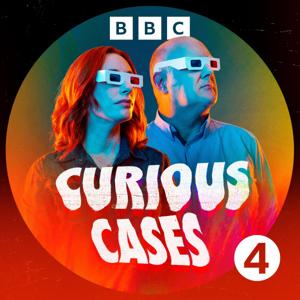 Can I make a pizza that contains my recommended daily intake of everything? asks listener Paul in Manchester. We investigate whether a pizza can meet our full dietary requirements.
The optimum diet for humans has been long contested. From William the Conqueror's alcohol diet to the infamous apple cider vinegar diet, discovering the healthiest nutrition is a centuries-long work in progress. So could The Pizza Diet be the next food fad? We investigate a theory that a basic margherita pizza – with its components of a flour-filled base, along with a cheese topping – should meet our needs for carbohydrate, protein and fat. Adam meets up with body-weight geneticist Giles Yeo from their respective kitchens for a remote cook-off to find out if it's possible to make this mythical one-meal wonder in practice.
On closer inspection of the evidence-based government dietary requirements, this task appears somewhat challenging. Dietitian Clare Thornton-Wood analyses the components of a margherita and unsurprisingly finds they do not entirely meet the guidance. She then scrutinises our attempt to retrofit a recipe that might do the job. Giles attempts to put our proposed pizza into practice. He has to ad-lib, as the resultant mountain of eclectic toppings – chickpea and sweetcorn pizza, anyone? – and giant base won't fit in his oven.
Disappointingly for hardcore pizza fans like Paul who may be attempting healthier eating habits in 2021, it seems that this particular approach is not the way forward. Food choice psychologist Suzanna Forwood explains why there is so much more to our dietary decisions than digestive physiology, and offers tips for listeners hoping to make seasonal steps in a healthy direction.
Presenters: Hannah Fry & Adam Rutherford
Producer: Jen Whyntie
A BBC Audio Science Unit production for BBC Radio 4